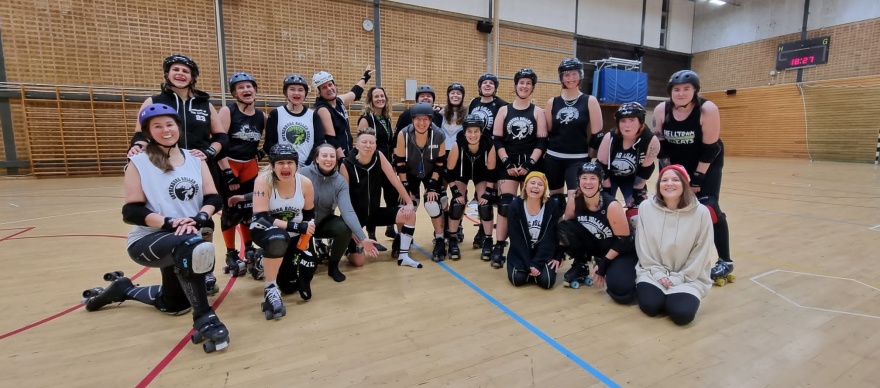 We have had an amazing weekend at our Back on Track bootcamp! A two day festival packed with Roller Derby in various forms.

We would like to thank SweRolling who made this possible for us to organize. Many thanks to our Officials who held rule schools. Thank you so much Sport Rehab Gothenburg who came and talked to us about how we in the best way take care of our bodies. Many thanks and tributes to Hydra from Rainy City Rollers who visited us and took us under their wings and held no less than six training sessions for all our different levels in the league.

And last but not least, thank you to everyone who participated with great encouragement, fighting spirit and joy throughout the weekend!
This will be a weekend to remember and we will live on the adrenaline it has given us for a long time to come.

Grumpy Grinches vs Jolly SantasThe holidays are approaching and we are ready, we are kicking it off on December 11th with a Christmas themed scrimmage!
With players from both GBGRD and other leagues in Sweden, the teams are:
The Jolly Santas and The Grumpy Grinches.
There will be Christmas music, fika for purchase and amazing Derby will be played.
We will also be open to an audience, so bring your friends, siblings and grandmothers and start the holidays in the best way possible.

Get more information in our facebook event, and we hope to see you all there.
https://fb.me/e/11kvxgekn

Derby Love.
Be a part of our A-team - Gothenburg Aqwarriors!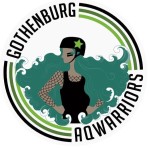 The time has come to apply for the A-team!
The team will be valid for the remaining of the Fall of 2021 and also for the Spring of 2022. If you have any questions about the application you can contact the captains via email
ateam_captains@gbgrollerderby.se

Send in your completed application by no later than the 21st of November.

Team application in English:
https://forms.gle/hSCaen7B6qusP9ww7

Lagansökan på svenska:
https://forms.gle/avmGWqHMQxX97GxZ6

Best of luck!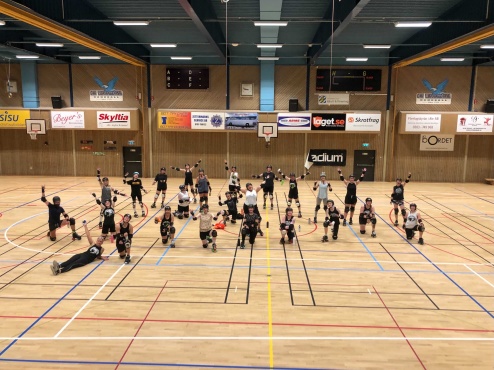 Guess what!!! We are back on (the) track, finally!

We have had our first indoor on-track practice and it was amazing! Feeling that flat and smooth surface and hearing the fantastic sound of a plow stop really gets us pumped for a new season.

We have also held a "TRY-IT", another one is scheduled and there already is a few new members on their way about to settle in GBGRD.
We are thrilled and we happily welcome you all.

These past seasons have not been easy on any of us. We are grateful for all of you who have been working so hard and risking your health so we can start to live our lives again. So we want to take the opportunity to thank you and wish you all good things in life.

Even though we are back indoors and no matter how happy we are, we are being careful. We are following WFTDA's back-to-play guidelines, having no close contact for several weeks and we put a lot of focus on technique and physical strength to not injure ourselves. We are keeping the distance and staying at home if we feel unwell.

Thank you - all members, for your patience, all the great work you do and for being a valuable part of GBGRD!


Keeping up with roller derby during the pandemic

There's no surprise that Gothenburg Roller Derby, just like many other sports teams and organizations, has been affected by the Covid-19 pandemic. Following both guidelines from the Women's Flat Track Derby Association, as well as the Swedish Public Health Agency, both our travel team Aqwarriors and our rookie group are on an on-track hiatus.

Although we may be growing impatient to get back to our normal training routines and play against other teams, we of course recognize and respect the fact that the spread of infection is still going on. So while we for a decrease of Covid cases both on a regional and worldwide level, as well as the vaccine rollout to be accessible to everyone, we have a whole spring and summer season ahead of us – meaning skating outdoors as the streets get cleared of that classic Gothenburg snow, rolling to the sea together, and practicing our skills in skate parks.

During the winter and autumn season, after all practices were suspended due to increasing number of infections in the region, our members have kept busy. We've trained together over Zoom, had digital meetings and after-works, our rookies initiated a recurring Tuesday night hang-out, we've learned about rules with our officials, and many other things. We also elected a new board for 2021.

Once restrictions get lifted and we can move up into a tier that allows us to do so, we look forward to welcoming new skaters to our league. Are you interested in roller derby and want to join our rookie group? Please visit our I want in page via the Contact tab on top of this page.

So until we can get back to indoor on-track training, keep an eye out for us around Gothenburg. We hope to see you all again soon!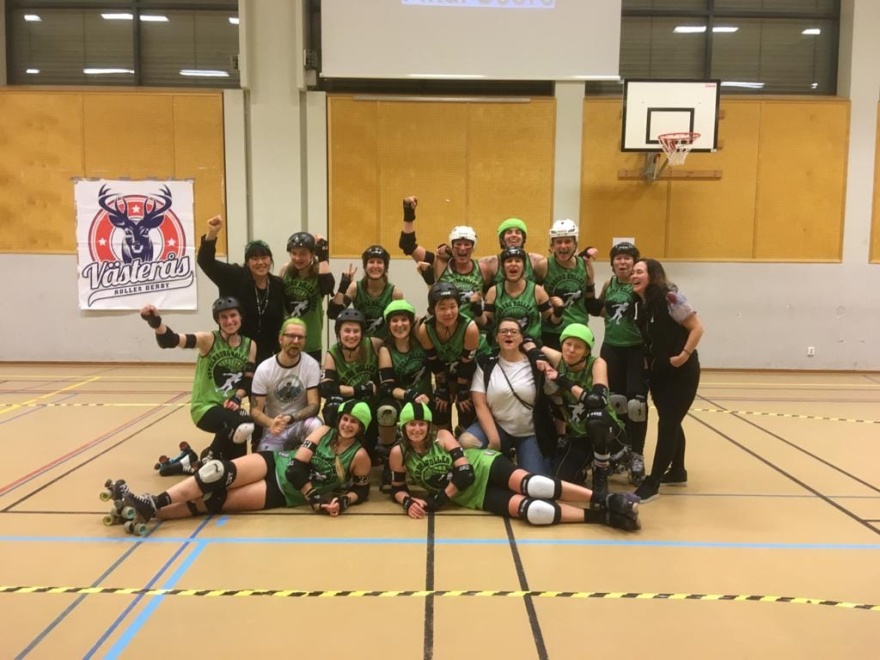 Gothenburg Aqwarriors went to Västerås to play our last game in Division 1. We played against Norrköping Roller Derby B-team and won 166-107.
With this win we became the winners of Division 1 this season!
What a great way to start this new season!!