ABOUT GOTHENBURG ROLLER DERBY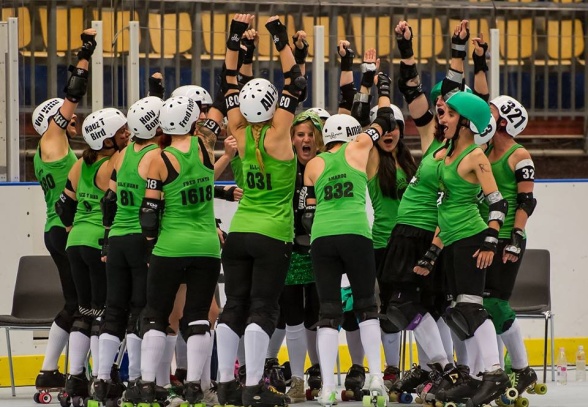 Gothenburg Roller Derby (GBGRD) was founded in 2009, as the first roller derby league in Gothenburg and the third in Sweden.

We started off with only five people, and soon grew to 30 members within the first year. Today, Gothenburg Roller Derby has three travel teams - The A-Team, The Badass Beavers and "Seriespelslaget" - and close to 100 members.

Since March 17th 2015, Gothenburg Roller Derby are proud full members of the Women's Flat Track Derby Association (WFTDA). Gothenburg Roller Derby played their first scrimmage in 2010 with Stockholm Roller Derby, and their first game in February 2012.

The Badass Beavers were founded in the autumn of 2014 and "Seriespelslaget" two years later, with skaters from both the A-Team and Badass Beavers in the autumn of 2016. In 2013 Gothenburg Roller Derby arranged the first ever Swedish championship, and in 2016 took their first bronze medal at the same tournament.

We've been seen in everything from short films and music videos, to the news, Pecha Kucha, radio shows, action festivals and pride parades.

Gothenburg Roller Derby is skater-operated by people who all share a strong passion for the game. Like roller derby and want to roll with us? Get in touch!