Gothenburg Roller Derby full WFTDA member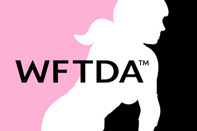 This March Gothenburg Roller Derby was accepted as a full member of WFTDA - Women's Flat Track Derby Association, after approximately 1,5 years participation in their apprentice program. WFTDA is the international governing body of roller derby and a membership organization for leagues to collaborate and network. As new Class C members we can now enjoy the benefits of full WFTDA membership, including competing in sanctioned games, attending the WFTDA Annual Meeting and becoming eligible for rankings.

We are very excited to be a part of such a strong international roller derby organization and community and we are looking forward to the educational opportunities as well as expanding as a league and joining in developing international roller derby.

Two other Swedish are full WFTDA members: Stockholm roller derby and Crime city roller. Several other Swedish leagues have apprentice status. We are happy to take the third spot as full members in Sweden and have great hopes for the future!