The Badass Beavers played their first international game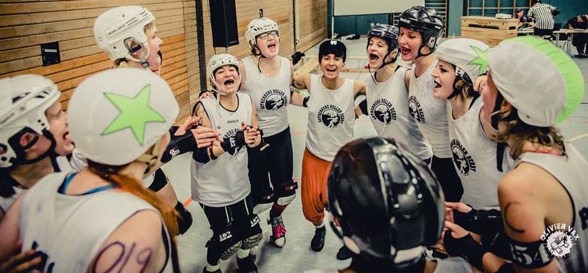 October 10th, 2015
Barockcity Rollerderby – GBGRD Badass Beavers
313-121

Last Saturday Gothenburg Roller Derbys B-team, The Badass Beavers, went to Ludwigsburg, Germany, to play their first international game ever against Barockcity Rollerderby.

Barockcity Rollerderby took the lead the first jam putting up strong walls and a lot of offence for their jammers. Although the Badass Beavers were off to a rocky start they put up a good fight, getting stronger throughout the game. At halftime Barockcity Rollerderby were in the lead, the scores reading 136-74.

For the second period Barockcity Rollerderby kept the pace up with a growing score difference. Both teams played hard and fair game with lots of heavy hits and strategic plays. The Badass Beavers were not able to match Barockcity Rollerderby this time, leaving the final score at 313-121 in favour of Barockcity Rollerderby.

For the Badass Beavers this was a great experience that they'll take with them into their uppcoming game against Uppsala Roller Derby – Jackdaw City Rollers for the The Bout Witch Project, October 31st. This will be a doubleheader and the first home game for the season not only for the Badass Beavers but also for the The A-Team who will go up against Hulls Angels Roller Dames.